1.Users need to login in our ReadyIDC Client portal area .
https://customer.readyidc.com/index.php?/clientarea/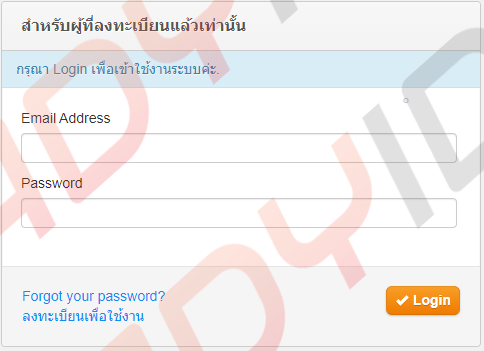 2. After login, User need to fill order and after complete Order, On the right corner invoice select payment that User to pay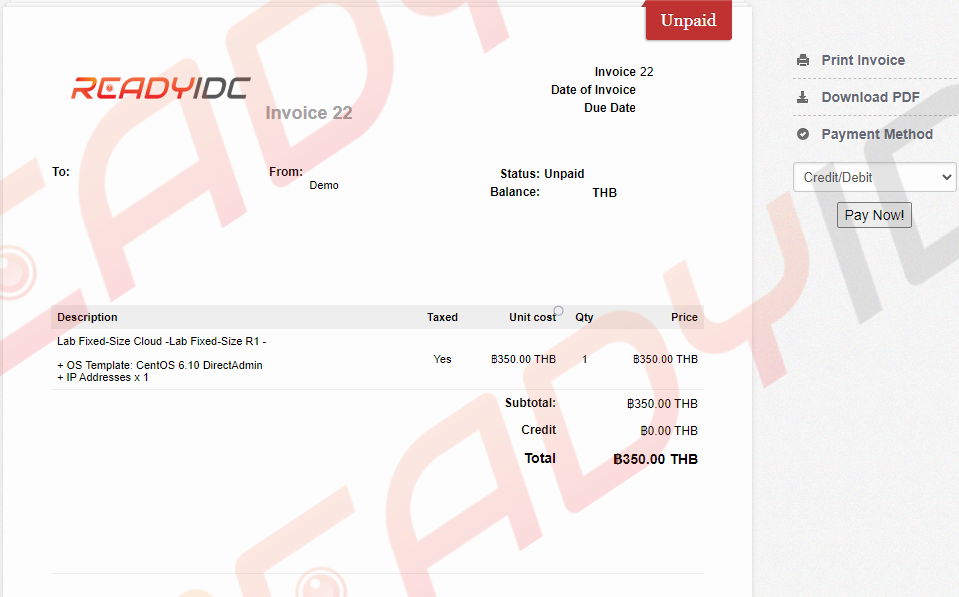 3.ReadyIDC provide 6 method for payment detail below
Bank Transfer, Credit/Debit, Paypal, Internet Banking, Rabbit Line Pay and Prompt Pay.
(Credit/Debit, Paypal, Internet Banking, Rabbit Line Pay and Prompt Pay. Bank transfer will auto create on Server estimate time create 2-10 mins and User will receive Login through Email but only for Bank Tranfer )
Notice ; only Register Domain ,Cloud Drive, Cloud Web Hosting, Dedicated Server. Our Department will contact Customer for get more details
Bank Transfer
After Recive Order , User need to go https://readyidc.com/index.php?mod=payment for make payment Bank tranfer

After ReadyIDC recieve payment from Customers , We will process open Server for User.
Estimate time during receive payment and create Server around 30 mins - 1hr for sending Detail login to cutomers.
Auto Create (After recieve payment the system will auto create VPS or Cloud server)
Credit/Debit payment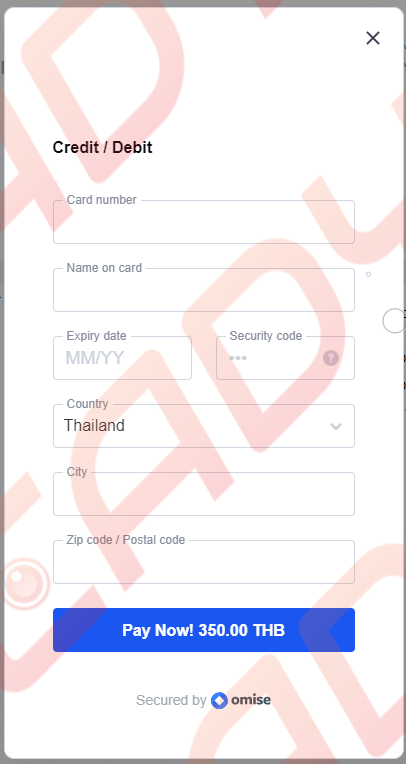 Rabbit Line Pay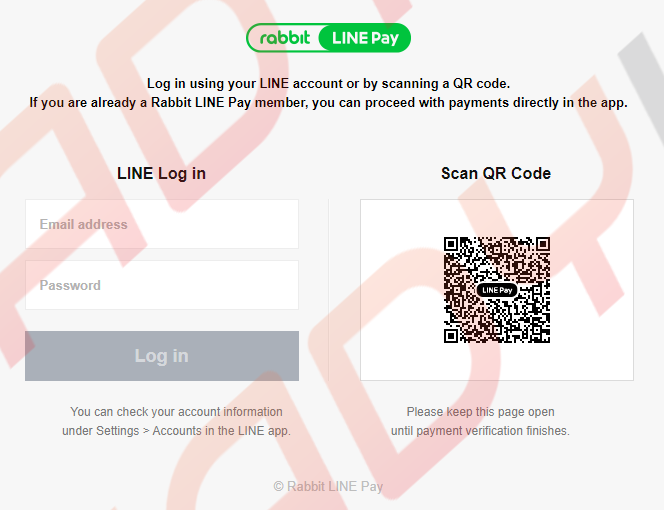 PromptPay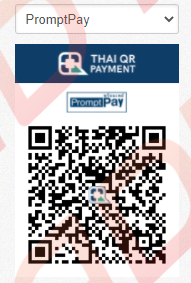 Paypal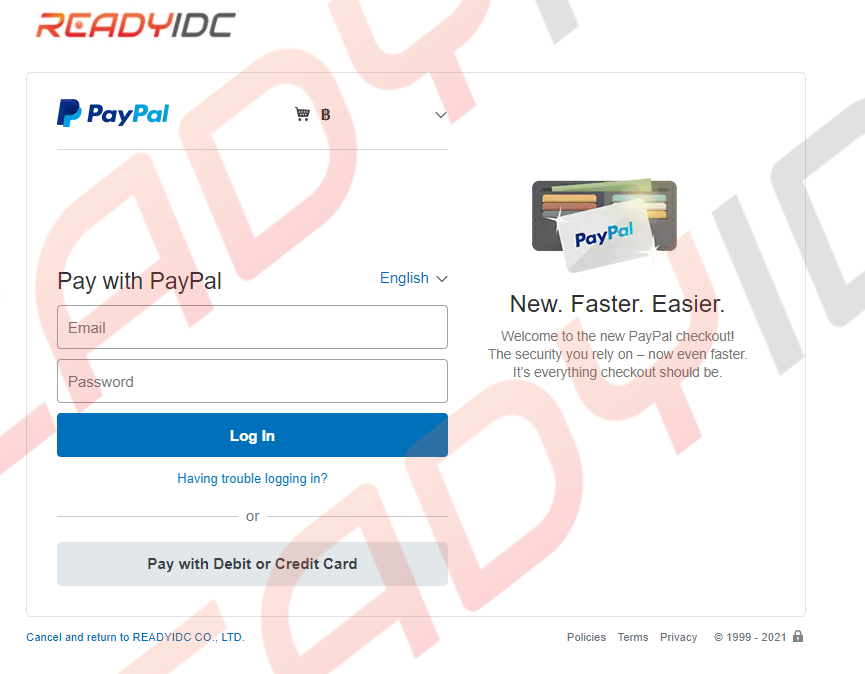 Internet Banking
ReadyIDC provide Interbanking with 4 Local Bank in Thailand for now.
Bank of Ayudhya (Krungsri) Krungsri Online
Bangkok Bank Bualuang iBanking
Krungthai Bank KTB Netbank
SCB Bank SCB Easy Net
After Customer make payment, the Invoice will auto change status to paid immediately ( Only Bank Tranfer, Readyidc Department team need verify payment first)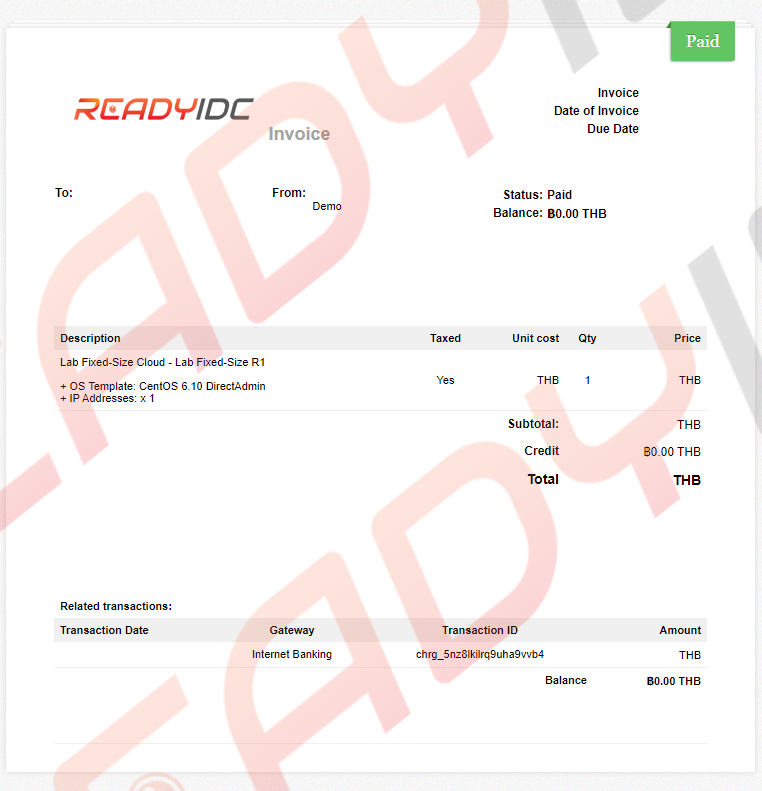 Now, customer can use service for ReadyIDC .